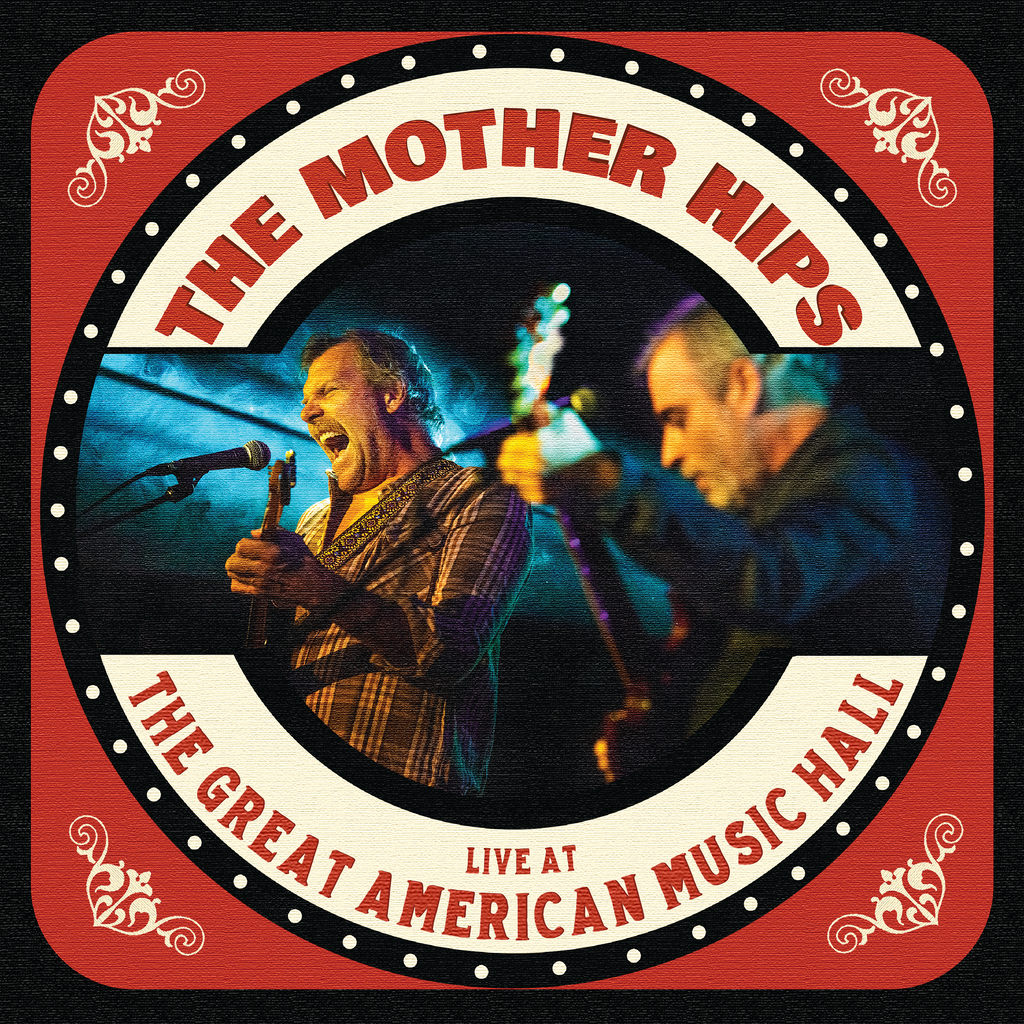 Mother Hips - Live At Great American Music Hall (Limited Edition 2xCD)
LIMITED EDITION DOUBLE-CD 



This album consists of recordings of concerts performed on December 15th and 16th, 2017 at San Francisco's famed Great American Music Hall. We feel this album represents well the band as it was at that time, and that it also represents well the community that has grown around the music contained herein. In that sense these are not recordings of a band playing to a live audience so much as they are recordings of a community coming together and making the sounds of joy, of appreciation, of friendships new and old, and even some sadness. There are lots of others sounds on these recordings too but you'll have to just listen for yourself. You might even hear your own voice in there. We hope you enjoy them as much as we do. - The Mother Hips
Disc 1
1. Esmerelda (3:41)
2. Time-Sick Son Of A Grizzly Bear (3:24)
3. One Way Out (3:33)
4. Del Mar Station (5:00)
5. Clean Me Up (4:50) 6. Later Days (3:33)
7. Life In The City (4:31)
8. High Note Hitters (3:16)
9. Smoke (3:55)
10. Gold Plated (3:35)
11. Pull Us All Together (3:35)
12. Singing Seems To Ease Me (4:04)
13. Channel Island Girl (4:19)
14. It's Alright (3:31)
15. Magazine (9:29)
16. Third Floor Story (5:22)
Disc 2
1. Honeydew (5:46)
2. Tuffy (3:57)
3. Time We Had (3:15)
4. Precious Opal (10:01)
5. Young Charles Ives (5:43)
6. Didn't Pay The Bill (2:54)
7. White Falcon Fuzz (4:27)
8. End Of The Chorus (3:42)
9. Rich Little Girl (4:11)
10. Confirmation of Love (3:30)
11. Stoned Up The Road (4:54)
12. Song for JB (6:35)
THE MOTHER HIPS ARE:
Tim Bluhm - Vocals And Guitar
Greg Loiacono - Vocals And Guitar
John Hofer - Drums


WITH:
Gabe Nelson - Bass And Vocals
Jason Crosby - Keyboards
Scheila Gonzales - Saxophone, Vocals, And Percussion
Recorded December 15th and 16th, 2017 at Great American Music Hall in San Francisco.



Executive Producer - Joe Poletto
Front Of House Engineer - Evan Drath
Recording Engineer - Dave Simon-Baker
Production Crew - Chad Galactic and Ric Rudgers
Mixed And Mastered By Karl Derfler
Artwork by David Dolger Schwartz for Fast Atmosphere
Photography by David Hammond Brown


©℗ 2019 Blue Rose Music®, LLC. All Rights Reserved.