VINYL

CDs

DIGITAL

T-SHIRTS

HATS

STICKERS

BUNDLES
---

SENSATIONS

BALL-POINT BIRDS

PURGATORY

THE MOTHER HIPS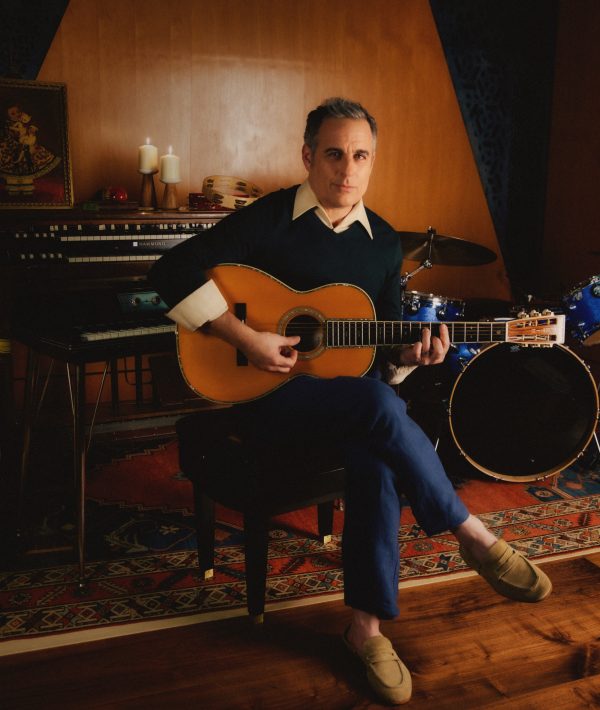 "When your heart breaks, it also opens up," says Greg Loiacono. "It's easy to be afraid of getting hurt, but sometimes you need that pain and loss to make room for growth and joy. Sometimes you need to let go in order to figure out what's worth holding onto."
With his charismatic new album, Giving It All Away (Blue Rose Music), Loiacono dives headfirst into the dichotomies of love, exploring happiness and heartache and redemption and regret, all with great insight and empathy. The songs here are warm and inviting, even as they grapple with longing and loneliness, and the performances are similarly resilient, insisting on hope and perseverance at every turn. While most listeners may know Loiacono as a gritty rock and soul man from his work with The Mother Hips and Chris Robinson, the singer who emerges here is a far more sensitive storyteller, one whose tender delivery and heartfelt lyrics lay it all on the line in the plainspoken poetry of Bill Withers or The Everly Brothers. It'd be easy to call the album a departure for the famed California songwriter, but in truth, it's really just another step on a long road of self-discovery.
"Going into this record, I thought I might have to tap into some sort of alternate personality because I was singing and writing in a new way," says Loiacono. "But as I got into it, I realized that it was all very real for me. This music was inside of me all along."
Loiacono's been unlocking new layers of himself through music for more than 30 years now, ever since he and his bandmates in The Mother Hips landed a record deal with legendary producer Rick Rubin while still just students at Chico State. With a sound equally informed by the breezy harmonies of the Beach Boys, the funky roots of The Band, and the psychedelic Americana of Buffalo Springfield, the Hips would go on to release eleven critically acclaimed studio albums and cement themselves as what the San Francisco Chronicle described as "one of the Bay Area's most beloved live outfits," earning dates with everyone from Johnny Cash and Wilco to Lucinda Williams and The Black Crowes along the way. Rolling Stone called the band's music "divinely inspired," while Pitchfork praised their "rootsy mix of 70's rock and power pop," and The New Yorker lauded their ability to "sing it sweet and play it dirty."
In the early 2000's, Loiacono dipped his toes into solo waters for the first time with a stripped-down EP titled Purgatory, and during The Mother Hips' 2003 hiatus, he launched a new band called Sensations, whose live concerts were immersive, multi-sensory experiences meant to stimulate listeners en masse. A little over a decade later, Loiacono returned to the studio for the pysch-pop/Brit-folk-inspired Songs From A Golden Dream, and in 2020, he followed it up with the similarly well-received Mystic Traces, which arrived just as the COVID-19 pandemic brought the music industry to a grinding halt.
"Since I couldn't tour, I decided to shift my energy toward honing my recording chops," says Loiacono, who produced albums for Assembly of Dust's Reid Genauer and California quartet Kareeta during lockdown. "The more I worked on other people's records, though, the more excited I got about making another one of my own."
At the time, Loiacono was listening primarily to country and soul from the '60s and '70, and, drawn to the era's classic songs of love and heartache, he found himself inspired to pen his own contribution to the canon. The resulting track, "What Can I Say," pushed Loiacono beyond his comfort zone as an artist, forcing him to embrace his falsetto singing voice and write with a clarity and directness he was unaccustomed to. It also caught the ear of longtime friend and collaborator Scott Hirsch (Hiss Golden Messenger, William Tyler).
"Scott just connected with it right away," recalls Loiacono. "He said, 'I feel like this vibe really suits your voice in a way I haven't heard before, and I think there's more to be explored here. We should do a whole record like this.'"
And so the two set about doing just that, assembling a collection of originals and reimagined covers that could speak to the dualities of love and heartbreak while simultaneously challenging Loiacono to fully inhabit his new vocal approach.
"When I went to the Blue Rose crew with the idea for this record, I was met with immediate enthusiasm and an eagerness to participate," says Loiacono. "They sent me some great ideas for covers and just championed the vision every step of the way, which is no surprise. That's been the flow of the relationship throughout our work together, and it's always super inspiring."
Working with Hirsch as producer and backed by an all-star band that included drummer Michael Urbano (Sheryl Crow, John Hiatt), organist Danny Eisenberg (Counting Crows, Jonathan Richman), and Widespread Panic's Dave Schools on bass, Loiacono cut the bulk of the album live on the floor at Schools' Spacecamp studio in Occidental, California, capturing most tunes in just a few takes each. Though Loiacono would later add vocals at his home studio and solicit remote contributions from horn players and backup singers including the legendary Vicki Randle (Aretha Franklin, Mavis Staples), it's the energy and the feel of those raw Occidental sessions that lays the groundwork for the album's amiable atmosphere.
"Recording live was essential because the rhythm section is the centerpiece of these songs," explains Loiacono. "We knew we had to keep everything feeling groovy and deep in the pocket at all times, even on the slowest songs."
That emphasis on groove is undeniable on Giving It All Away, which sounds straight out of the late '60s or early '70s with wide-open drums, buoyant bass lines, and lush organ pads underpinning Loiacono's gently aching meditations on love, loss, and everything in between. The intoxicating "Can't Forget" wears its broken heart on its sleeve as a badge of honor, while the doo-wop-tinged "Mr. G" grapples with the burning questions that linger long after a relationship has ended, and the breezy title track takes solace in the revelation that you can never share your heart too freely. "We're only living when we're giving it all away," Loiacono sings. "You can't take it with you when you go."
"I remember riding around in the back of my mom's Chrysler as a kid and she'd be playing this Sade song called 'Hang On To Your Love,'" says Loiacono. "I always envisioned Giving It All Away as a response to that tune. The idea here is that you shouldn't hang on to your love! You should give it away while you can. Tell the people you care about how important they are to you because life is fragile and tomorrow is never guaranteed. Even if you risk getting hurt by opening yourself up in that way, it's worth it, because someday you won't be around to give that love anymore."
Loiacono's artful cover choices help reinforce that notion throughout the record, as well. The soulful "You'll Lose A Good Thing" (originally by Barbara Lynn, though later performed by Freddy Fender) refuses to grow jaded in the face of rejection, while an R&B reinterpretation of The Mother Hips' "Del Mar Station" transforms bitterness into determination, and an inspired take on Genesis's "That's All" makes peace with love's fickle nature.
"'That's All' really encompasses so much of what this record is about," says Loiacono, who transported the song from its original '80s habitat into a more swaggering, Curtis Mayfield-esque setting at the suggestion of Blue Rose founder Joe Poletto. "It goes back and forth between the push and the pull, the highs and the lows, the agony and the ecstasy of being in love."
And in the end, that's what Giving It All Away is all about. Deep connection requires deep vulnerability, and growth is rarely comfortable. When it comes to love, though, the risks are always worth the reward.