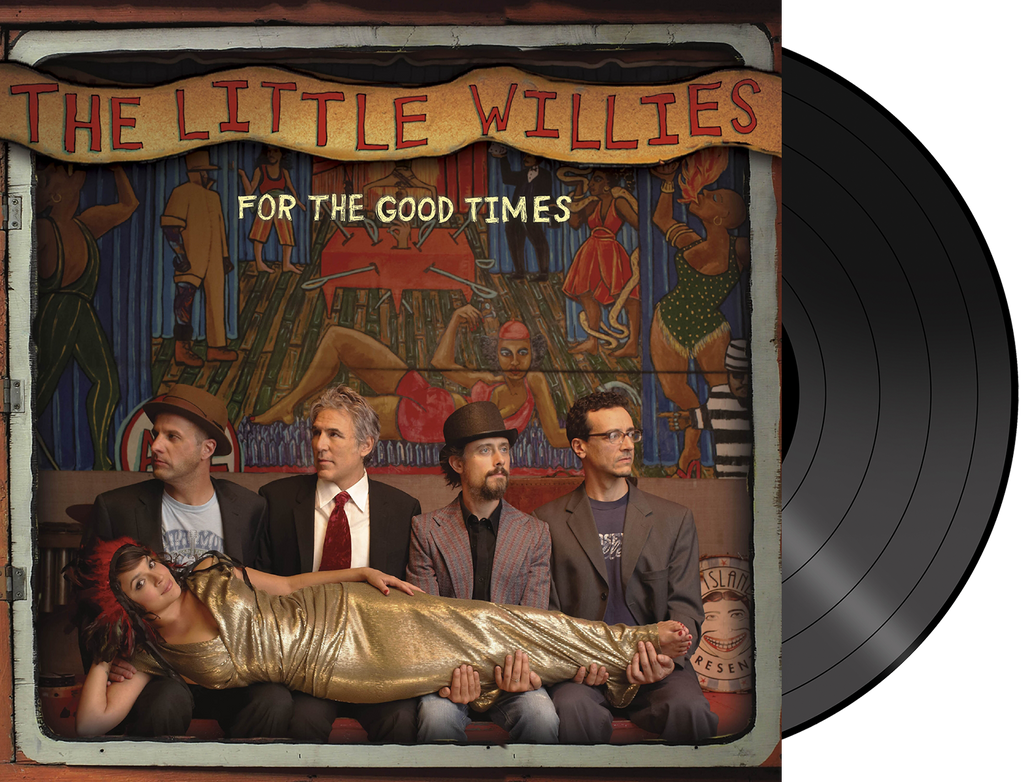 The Little Willies - For the Good Times 180 gram VINYL
180 gram vinyl with Gatefold Cover
-SIDE A -
1. I Worship You
(Ralph Stanley)
2. Remember Me
(Scott Wiseman)
3. Diesel Smoke, Dangerous Curves
(Cal Martin)
4. Lovesick Blues
(Cliff Friend/Irving Mills)
5. Tommy Rockwood
(Jim Campilongo)
6. Fist City
(Loretta Lynn)
- SIDE B -
7. Permanently Lonely
(Willie Nelson)
8. Foul Owl On The Prowl
(Quincy Jones/Alan Bergman/Marilyn Bergman)
9. Wide Open Road
(Johnny Cash)
10. For The Good Times
(Kris Kristofferson)
11. If You've Got The Money I've Got The Time
(Lefty Frizzell/Jim Beck)
12. Jolene
(Dolly Parton)
Lee Alexander - bass
Jim Campilongo - electric guitar
Norah Jones - piano, vocals
Richard Julian - guitar, vocals
Dan Rieser - drums

(Milking Bull Records 2012)

The Little Willies have reconvened to record For The Good Times, a rousing follow-up to their eponymous 2006 debut.

The Little Willies - Lee Alexander (bass), Jim Campilongo (guitar), Norah Jones (piano, vocals), Richard Julian (guitar, vocals) and Dan Rieser (drums) - first formed in 2003 as an excuse for the five friends to spend a night playing music together at The Living Room on New York's Lower East Side, but the gig proved too fun for both the musicians and audience for it to remain a one-off. Despite hailing from the far corners of the country - California, Massachusetts, Texas, Delaware - the members of band all grew up listening to a certain breed of classic American music, and relished the opportunity to perform some of their favorite country classics and lesser-known gems.

For The Good Times is another stellar collection of country covers from some of The Little Willies' favorite songwriters, including Loretta Lynn, Willie Nelson, Johnny Cash, Kris Kristofferson, Lefty Frizell, and Dolly Parton.