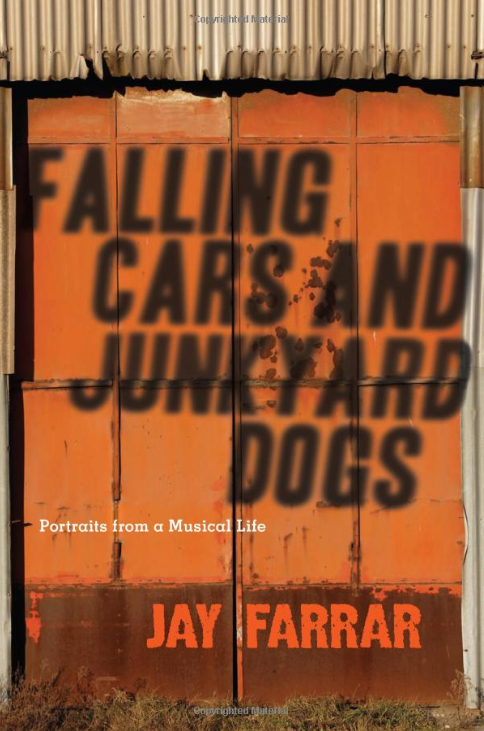 FALLING CARS & JUNKYARD DOGS - by Jay Farrar
Trade Paper, 6″ x 9″,192 pages
This collection of beautifully crafted, autobiographical vignettes encompasses everything from the people Farrar has met and the places he?s journeyed over 20 years as a traveling musician, to his formative childhood experiences, and his parents? Cultural identity as people of the Missouri Ozarks.
As a child, he marveled at the eccentric habits and mannerisms of his father, though it has taken over 40 years to fully appreciate his guidance. Recollections of Farrar's father are prominent throughout the stories. Ultimately, it is music and musicians that are given the most space and the final word since music has been the creative impetus and driving force for the past 35 years of his life.
In writing these stories, he found a natural inclination to focus on very specific experiences; a method analogous to the songwriting process. The highlights and pivotal experiences from that musical journey are all represented as the binding thread in these stories if life is a movie, then these stories are the still frames.