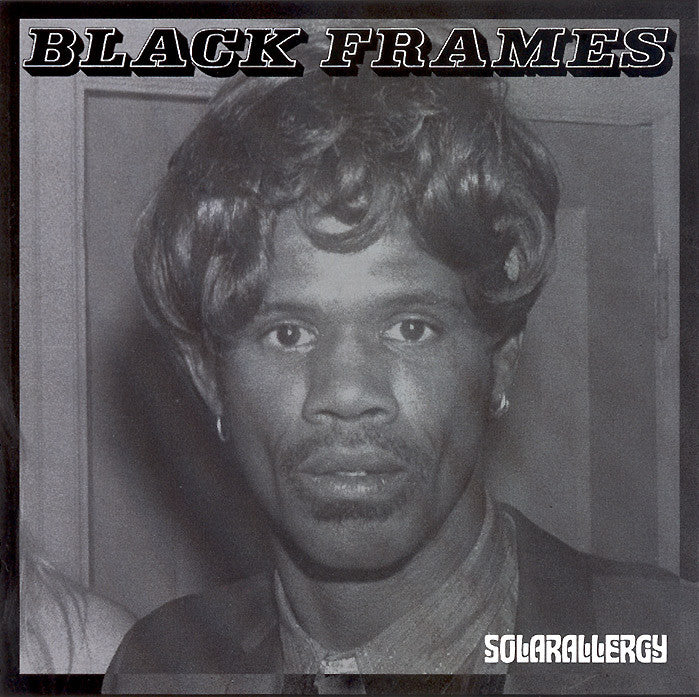 Black Frames - Solarallergy Digital Download
BLACK FRAMES
Solarallergy
©2002 Black Frames Inc.
==============

01 25 Billion Stars Per Human (Dillon & Harvin)
02 French Farse (Harvin)
03 Hafta (Dillon)
04 Sonic Vapor (Skerik & Houser)
05 Mallet Cut (Dillon)
06 Turbulance (Dillon)
07 White Envelopes (Harvin)
08 Gophers (Dillon & Harvin)
09 Lucky Dog (Houser)


SKERIK - tenor saxophone, marimba, fancy sax
MIKE DILLON - vibes, marimba, tabla, percussion
EARL HARVIN - drums, vibes, marimba, guitar
BRAD HOUSER - bass, sentir, timpani

The BLACK FRAMES: 3/4 of the Size of Critters Buggin in Texas at 10 Finger Jack's Saloon Presenting Earl Harvin in the Back Parlor Rolling his Skin and Up to Something Down Right No Good Funky! But the Enigma of the Matter more Mystifying than a Convention of Worm-Hole Conceptual Physicians is the Fact that Fate's Entire Master Plan to have Stanton Moore amid a Sawblade + a Smile Lose His Lone Pair of Super-String Theory Black in Contrast Spectacles Makes this Collaberation Beyond Comprehension! Go figure!? Nonetheless, It's True: By Listening to this Music: You become Saved! Peter Popoff Lurches Out from the Bright Corners of Your Mind + Touches + Fondles your Forehead with True Divine Intervention of Spirit, Dandruff Flakes, + Passion! Critics will be Meeting Behind Closed Doors in Back Alleys to Discuss the Disc's 9 Deep Groovin' Tracks Scribed as a Whole: "SOLARALLERGY". Like the above Synopsis already States: Earl Harvin, Mike Dillon, Brad Houser, + Skerik. 'nuff Said...

Skerik & Mike Dillon, 4 human & uniting of Brad Houser Earl Harvin.
The Skerik of the saxophone made, it is the new band where probably will be, it seems. Looking at set,
you were surprised. The marimba and the iron koto have lined up into stage.
The effector which as been connected to the microphone
and the base of the saxophone to that - number is many enormously.
This repels someone? Because of unusual setting, the audience sees so curiously.


Recorded, Mixed, Mastered By Dave Willingham At The Echo Lab, Denton Texas
Cover And Inside Photo Of Lamar Seymour By Nicholas Polimenakos Jr.
Back Cover Photo By Earl Harvin
Layout By El Libra
Treatments Maurice Caldwell Jr.
Legal - Kevin Davis Esq. At Garvey, Schubert and Barer
Special Thanks To Dave Willingham


©2002 Black Frames Inc.